Hello friends! Tomorrow is the big day! I leave the dogs with the house sitter, fly out with my fam to Orlando to spend five days in Disney World for the Glass Slipper Challenge and the family fun run 5k. It's going to be a jam packed trip, but also hopefully a lot of fun.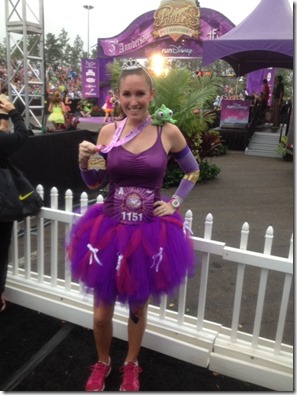 Just wanted to share a few things for my fellow princesses who may be packing and preparing for their own trips.
I posted these tips for running Princess last year
I posted this vlog on packing for a multi race Disney trip when I was packing for Goofy last year
Here are my race recaps from the past two princesses if anyone wants to read them to GET EXCITED!
I will be at the expo in the early afternoon on Thursday, if you see me at any point during the weekend PLEASE say hi, I love to chat! I will be at all three races, and also roaming the parks until Tuesday when we leave. I am stoked my mom and dad are coming with us. We are ALL doing the 5k, my dad's first runDisney race! Mom and I are running the 10k, and I am running the half all by my lonesome.
Good luck to everyone who is running, I hope you have a magical time and don't forget running at Disney is supposed to be FUN! Don't be nervous, if you have put in the training YOU CAN DO THIS! Enjoy every magical mile, and hope to see ya real soon.
QOTD: Who will be there with me this weekend?!?