Last weekend, I had the opportunity to run the runDisney Wine and Dine half marathon weekend two course challenge. I have not run this race since it was at night time, and since it added a 10k, so I was pumped to get to experience a new to me race.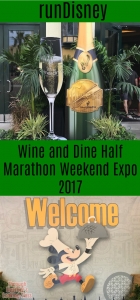 I love race expos, especially runDisney race expos. Amanda and I went after lunch and it wasn't bad/crazy at all! We got out bibs and shirts and did a little shopping. There was still plenty of merchandise left (it was Friday) but I know some sold out by Saturday.
I will say I missed the memo that the race merchandise would be where you pick up your bibs, so we did have to go BACK over there to do our shopping. However it was nice that they had more room and could spread out more!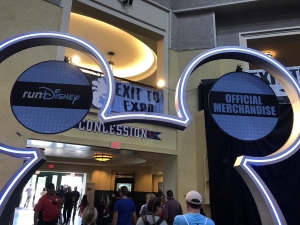 I didn't take a ton of photos, however I did take some video, so be sure to check it out below!